Uber and Lyft Accident Lawyer in Santa Barbara
Rideshare drivers have the responsibility to get their guests to their destination safely. Sometimes, Uber and Lyft drivers end up in accidents due to negligence. When you get into an Uber or Lyft accident, it is different from a car accident in many ways. For example, typically the Uber or Lyft driver is covered by their organization's insurance company, but this isn't always the case. Additionally, if your car accident damages were beyond that of the amount that is provided by their employer, you will need to file a settlement demanding additional compensation from the driver. Your personal injury lawyer will also protect you from the Uber or Lyft insurance company, which may try to reduce your settlement after the rideshare accident. To learn more about obtaining fair compensation with the help of a dedicated Uber and Lyft accident lawyer, contact Maho | Prentice today for a free consultation.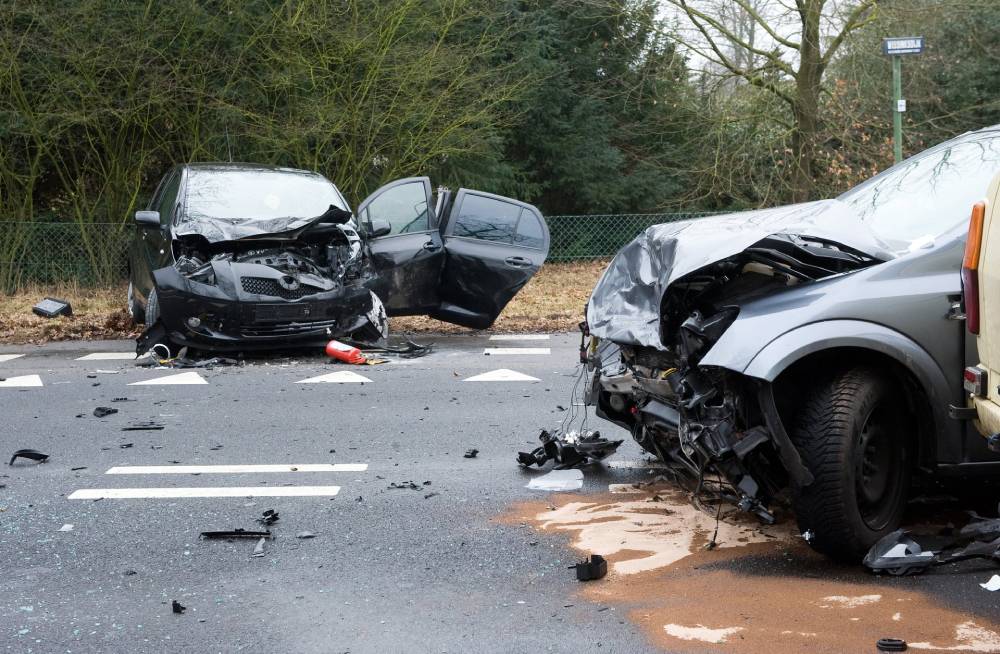 What Should You Do After a Lyft or Uber Driver Hits Your Car?
Any accident involving a rideshare driver should always have plenty of evidence to back it up. This is because you want to make sure that your Uber and Lyft accident claim is supported with enough data to prove that you were not liable for your damages. Here is what you should do in the case of Uber and Lyft accidents:
Call 911 Immediately
You should reach out to local authorities and let them know you were in an accident. The Lyft or Uber driver likely will also call their company and let them know they've been in an accident. Paramedics will arrive and take care of any immediate injuries. The police will also show up and record the accident in a police report.
Take Photos
Photographic evidence is important and will help your attorney seek compensation on your behalf. You can show all the damage done to your car, the positioning of other involved vehicles, tire marks on the road, and any debris on the ground. These images will reveal how devastating your accident was.
Get Contact Information
The contact information from the rideshare driver and their company should be written down. You should also get eyewitness contact information.
Call Your Insurance Company
Let your insurer know you've been in an accident. Find out if they will cover some of your property damage and medical expenses. Your attorney will seek compensation from the rideshare company.
Contact an Uber And Lyft Accident Attorney
Santa Barbara rideshare accident attorneys are trained in managing rideshare accident claims to help improve your chance of receiving full compensation. They have experience in proving who is liable in rideshare accidents. You can ask them all of your questions regarding ridesharing services, liability coverage, and how you will receive fair compensation for your injuries.
Causes of Uber or Lyft Accidents
On average, 987 lives are lost every year because of rideshare drivers. There has been a 3% increase in car accidents due to the rise in the use of these services. Here are some of the common causes of Uber and Lyft car crashes:
Intoxication
Rideshare drivers that are intoxicated will drastically increase their risk of crashing into other vehicles. Fatigue Some Uber and Lyft drivers are overworked and fatigued after driving for many hours throughout the day. This makes them more prone to making mistakes.
Distracted Driving
Uber and Lyft drivers also cause accidents because they are distracted by their phones. They may be navigating their destination on their GPS and not notice what's going on around them.
Speeding
Sometimes Uber and Lyft drivers rush between locations to get their passengers to their destination on time. When speeding, they are more likely to cause a mistake because they aren't able to react in time to avoid a car crash.
Rideshare Accident Injuries
Here are some of the most common rideshare accident injuries:
Spinal Injuries
It is common for your spinal cord to get injured after a bad accident because the car accident puts pressure on your tendons, muscles, and spinal column. This will cause serious damage to your vertebrae and the surrounding nerves. Muscle Strains and Sprains Lower back pain, whiplash, and other uncomfortable injuries are also common occurrences because the muscles, tendons, and ligaments can get stretched or torn during the accident. Soreness, tension, limited mobility, and other soft-tissue injuries can occur because of this.
Head Injuries
You can hit your head on the steering wheel, roof, window, or dashboard. This can cause a mild to severe concussion or other head wounds.
Cuts And Bruises
Broken glass and dented metal can cause severe cuts or bruises.
How an Attorney Can Help You
Ridesharing companies may try to offer a settlement that is less than the cost of your damages. Accident victims don't always receive fair compensation from the other party's liability insurance. That's why it is important for you to talk to a Santa Barbara Lyft and Uber accident lawyer. After you get medical attention, your medical bills will be eligible for compensation. Uber and Lyft accident lawyers will also estimate other damages, such as lost wages, pain and suffering, and property damage caused by the other driver. An experienced personal injury attorney will make sure that you receive fair compensation based on how badly you were injured. Uber and Lyft accident attorneys work on a contingency fee basis. This means that you only pay after you receive your settlement. Get a free consultation today by calling Maho | Prentice Law now.