Oxnard Bicycle Accident Lawyer
Bicycling has taken off due to the fitness craze and people wanting to move towards more environmentally-friendly transportation options. Combine this with the recent expansion of bike lanes and trails across Ventura County; the trend has continued to grow. However, the fact remains that bicyclists remain ignored by motorists and car riders, leading to an increase in the Oxnard bicycle accident. Even though more laws and rules are being introduced every day to protect against bicycle crashes, riders are still at significant risk of severe injuries compared to other drivers on the road.
You would be surprised to know that the first accident ever recorded in the United States was in New York City in 1896 when a car crashed into a bicycle. Ever since then, bicycle crashes have reportedly resulted in 53,000 deaths.
If you or your loved one has been in an Oxnard bicycle accident that has resulted in serious injuries or wrongful death from motor vehicles not paying enough attention to your bicycle when they open car doors, cross intersections, or change lanes, contact Maho Prentice, LLP, an excelling law firm with personal injury experience. If there were injuries due to someone else's negligence, you deserve financial compensation – let our Oxnard bicycle accident lawyers help you.
What Are The Causes Of A Bicycle Crash?
There is often a preconceived notion that bicycle riders and motorcyclists are rash drivers, but that is simply not true. Rather than being careless, they understand more than anyone that they are at an increased risk of a bike accident and a motor vehicle accident as they do not nearly have the same protection that a truck, car, or bus driver has.
Since 2011, an average of 55 additional bicyclists have died annually on U.S. roads. According to the National Highway Safety Administration, one of the most common causes of bicycle accidents is getting hit by a car. Another common reason is that motorists are often unfamiliar with the fact that bicyclists have the same rights on the roads as they do. If motorists are unaware, then sometimes turn when it is not their turn, cut in front of the bicyclists, or do other things that can result in a bicycle accident.
That being said, here are some of the most common causes of bicycle accidents:
Bicycles are comparatively small and difficult to spot, especially at night or in bad weather conditions. Bicyclists should get reflective strips on their bicycles so that other riders can spot them easily and avoid collisions.

Cyclists get hit when drivers are trying to attempt out of a driveway or parking lot and not paying enough attention.

Drivers that are distracted due to phones, music, other vehicles on the road, passengers, their thoughts, or other things. Sometimes, car drivers and motorists veer into the bike lane, causing bicycle accidents.

Poor road conditions

Failure to yield for bicycle or motorcyclists

Speeding

Driving under the influence of illegal substances or alcohol
Most of the time, these accidents and injuries can be avoided if people drive attentively and follow the law. This is why our experienced law firm works with accident victims to ensure they get justice and are able to obtain maximum compensation for the pain and distress suffered by them purely because of someone else's fault. If you are unsure about the facts of your case and whether you will be able to file a valid claim, contact Maho Prentice, LLP, for a free initial case consultation.
Steps To Take After a Bicycle Accident in Oxnard, Ventura County
Here are the following steps to remember if you have been in a bicycle accident:
Your first action should be to get off the road, if possible. Try to get yourself to a safe location to ensure that no further injuries or damage can occur.

The next step is to call 911 and get help. A police report is an official document detailing what happened and other crucial information. Even if you do not seem hurt, there could be internal damages, and you should always get yourself checked out.

Get the contact information of the driver you collided with – their name, contact number, license plate number of the vehicle, and email address. In the circumstances where you cannot do this, try to get the bystander's or officer's help. You also need to jot down all the witnesses' contact information too.

Credible evidence is key to proving fault. Take photos and keep track of every documentation after the bicycle accident occurs. Click pictures of the damage your bike has gone through, your injuries, driver's vehicles, road condition, weather, and other details that may be relevant to your case. Always remember the more, the better. Your Oxnard personal injury attorney can sift through the irrelevant information for you.

Accident victims often end up thinking that the crash was their fault. However, amid the chaos, the fault may seem yours, but when you think calmly, it could be the other party's. Therefore, it is better to stick to the facts, keep your personal opinions to yourself and never admit fault.

It may be hard, but do not get your bike repaired. If it is beyond repair, then do not throw it away. It is also important that you do not discard the clothing you were wearing at the time of the bicycle accident or wash it until your personal injury claim has been resolved.

Most importantly, ensure that you follow your doctor's instructions to nursing yourself back to health. It is also important that you keep track of your medical expenses and save the medical documentation. Keep a journal of how the treatment has affected your life and if there are any long-term consequences.

It is highly recommended to get an Oxnard bicycle accident attorney for personal injury cases. They know their way around the process to file a claim, know the law, and can advise you accordingly to recover compensation. Moreover, where the negligent party's car insurance company is involved, you can be sure that the provider will use every tactic in the book to ensure you accept a payout lower than what you deserve. Getting legal representation will help you negotiate even when you are injured and cannot do the hard work yourself.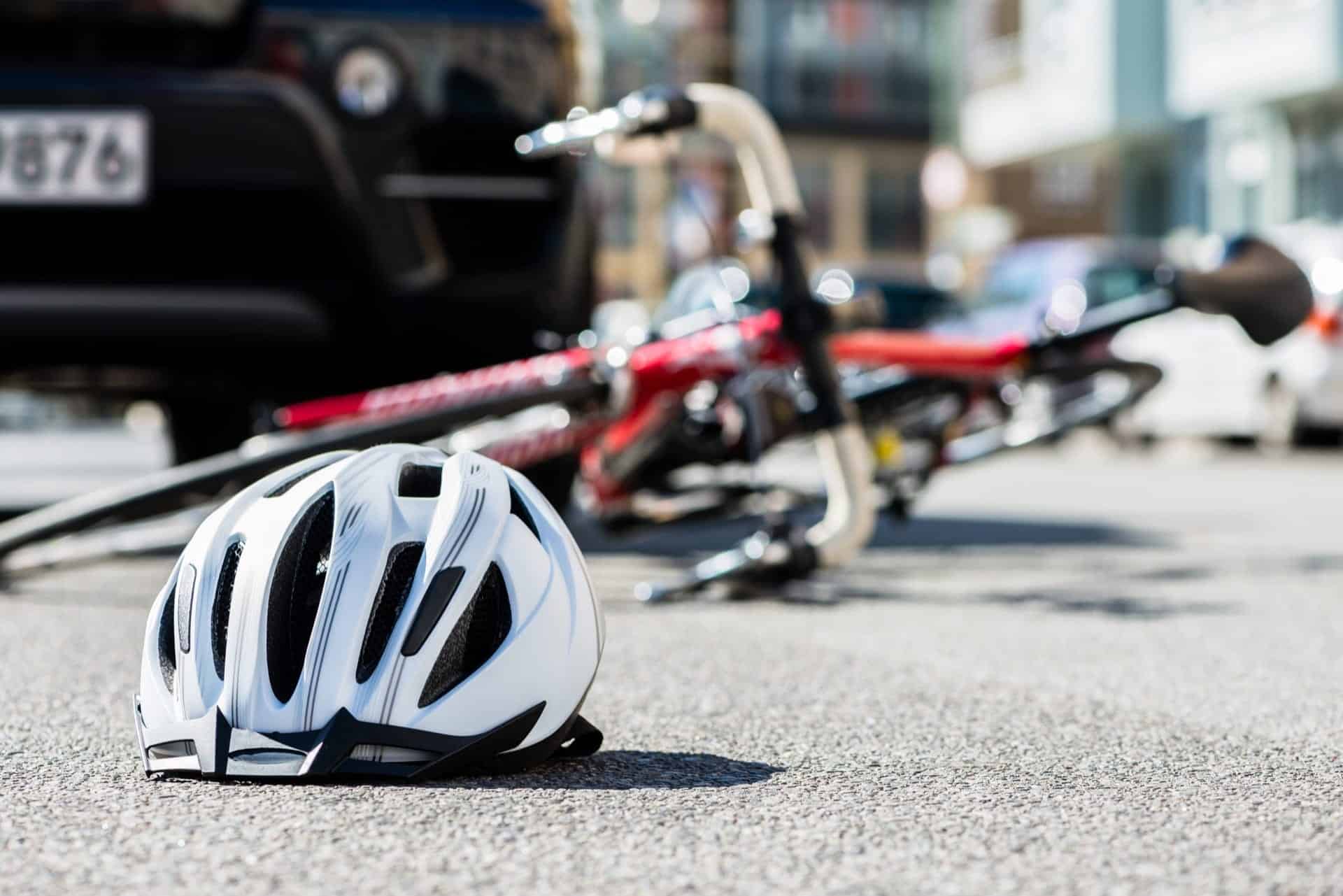 Most Common Injuries Caused by Bicycle Accidents
Colliding with a heavier vehicle that is moving at a much faster pace than you can result in serious injuries and can result in the need for immediate medical attention. In many cases, it can result in permanent injuries and even prove fatal. Unfortunately, for victims, their misery usually comes at a steep price – by way of medical bills, loss of income, pain and suffering, and other damages.
Here are some examples of medical injuries that are most common in a bicycle accident:
Spinal cord injuries
A spinal cord injury can result in a person being partially or fully paralyzed from the neck down. This disability can also bring another set of problems, as the injured tend to be confined in a wheelchair or other specialized vehicles. Since these injuries directly affect the victim's mobility, they also likely need to make adjustments in their home to get around and get work done after the bike accident.
Traumatic brain injuries
A brain injury can affect an injured person's life for months and can even permanently alter their quality of life. While physical pain is an obvious component that can be guessed that affects a person's way of living, the emotional effects have far-reaching effects. Apart from the victims, it also affects their loved ones who have to see them suffer while caring for them. Not only that, but their relatives also have to deal with the fact that the victim now has a diminished capability to be present mentally or financially for the family.
Soft tissue injuries
This is a serious injury affecting the muscles, tendons, skin, and ligaments and is one of the most common types to occur after an accident.
Other common injuries are cuts, bruises, lacerations, sprain, fractures, and other issues.
If you or your loved one have been injured in a bicycle accident, you deserve to recover compensation from responsible parties. Consult our law firm – Maho Prentice, LLP, for help to file a claim. We stick by our clients to guide them through this difficult time and are prepared and experienced to represent them in court, should it come to that.
Damages You Can Pursue in a Bicycle Accident Claim
Depending on the severity of your accident and injuries, you may be able to pursue the following types of compensation:
Medical expenses: Hospitalization fees, surgeries, medication, physical therapy, and more. If you have long-term effects from the accident, you can also seek damages for future medical care.

Lost wages: If you cannot work because of your injuries, you can recover any wages lost as a result. This also applies if you cannot return to work in the same capacity as before or have to take a lower-paying job.

Pain and suffering: You can be compensated for the pain and suffering caused by your injuries. This is often determined by looking at the severity of the injuries, how long you have been in pain, and the effect the injuries have had on your life.

Punitive damages: In some cases, such as when the other party was driving recklessly or under the influence, you may be able to seek punitive damages. These are meant to punish the at-fault party and deter future bad behavior.
Frequently Asked Questions
What should I do if I'm injured in a bicycle accident?
If you are injured in a bicycle accident, the first thing you should do is call 911 and seek medical attention. You should also collect evidence at the scene, including photos of the injuries and the accident scene, witness contact information, and insurance information from the other party. You should then contact a lawyer to help you file a claim.
How long do I have to file a claim?
In California, you generally have two years from the date of the accident to file a personal injury lawsuit. However, there are some exceptions to this rule, so it's important to speak with a lawyer as soon as possible after the accident.
Can I file a claim if I was partially at fault for the accident?
Yes, you can still file a claim even if you were partially at fault for the accident. However, your damages may be reduced accordingly. Your lawyer can help you determine how much responsibility you share for the accident.
Do I need an attorney if I am involved in a bicycle accident?
While it is not required that you hire an attorney after a bicycle accident, it is generally in your best interest to do so. An experienced attorney can help you navigate the legal process, deal with the insurance companies, and fight for the compensation you deserve.
How Can Maho Prentice, LLP Help You?
In many situations, victims of bicycle crashes result in never-ending trauma and excessive medical bills that just continue to pile up over time. Our law firm consisting of highly skilled bicycle accident attorneys, is here to work for you and with you. With an innate focus on getting you justice, holding people responsible, and being transparent in functioning, Maho Prentice, LLP has helped numerous clients get back on their feet after winning them their due compensation.
Whether it is complete or comparative negligence of the parties involved, we evaluate your case without bias and with an unparalleled objectiveness that is hard to find. Our bicycle accident attorneys are experienced in handling personal injury claims and have done so for decades.
Our tight-knit team works together to ensure that our clients get what they deserve after their life-altering accident. Contact us now to schedule a consultation.