Getting injured in a California car accident is not only painful, it is expensive. If you have recently been in a collision, you may have a lot of bills to pay, and you may be wondering how much compensation you can receive.
Although there is no standard amount that auto insurance companies must pay, the amount you can recover will depend on who caused the accident, your injuries, the cost of your medical bills, and the documentation you can provide.
A 2020 study by The Insurance Information Institute found that the average car accident settlement in the U.S. was $20,235. The severity and permanence of your injuries will also factor into the amount of money you can recover.
The experienced attorneys at Maho Prentice will fight hard to get you the money you deserve. They are committed to getting justice for people who have suffered injuries in car accidents.
How Much Coverage Does the Average Driver Have in California?
The Golden State requires that drivers have:
$15,000 of coverage for injury or death to one person
$30,000 for injury or death to two or more people
$5,000 for property damage
If you have severe injuries and your medical bills exceed the amount of an at-fault driver's coverage, you may want to discuss the available options next steps with a personal injury attorney. Typically, the at-fault driver is responsible for all of your medical bills. However, they may not have enough money. In some cases, you may have insurance that will step in and cover your bills.
Insurance should pay for all expenses related to your accident. A typical car accident settlement will include the costs of:
Doctor visits
Surgery
Physical therapy
Medications
Lost Wages
Expenses for assistance around the house
Transportation
General damages (pain and suffering)
Gathering Evidence
When drivers have an accident, they should always pull over to the side of the road. If there is property damage or if anyone is injured, you should always call the police and wait for them to arrive. It is a good idea to take pictures if you can and get the names of any witnesses who may have seen the accident.
Ask businesses in the area if they have security cameras that could have captured the accident. Ask the law enforcement officer who arrives at the scene for a copy of the accident report.
If paramedics arrive at the scene, let them examine you. If they offer treatment or tell you to come to the hospital with them, you should take their advice.
The legal team at Maho Prentice will also investigate your case. We will use police reports, witness statements, traffic reports, video footage, and property damage estimates in the settlement process to prove that you are owed compensation for your injuries.
Other types of evidence you should collect include:
Medical Expenses
Going to the doctor after an accident is necessary. Endorphins often kick in after an accident and you may not be able to feel pain right away.
Pain from soft tissue injuries, spinal cord trauma, internal injuries, and brain injuries like concussions are often not felt immediately. In some cases, you may have to move a certain way before you realize you are injured. A doctor can give you an X-ray or an MRI to determine if you have specific types of injuries. The doctor will make recommendations and give you a treatment plan. Typical treatments include physical therapy, massages, injections, medication and sometimes even surgery.
Save the bills from every medical treatment you get. Save receipts from all medications that you take—it does not matter if they are prescription or non-prescription. Insurance should pay for all related care and costs.
If your injuries are severe, you may need ongoing medical treatment. Your personal injury attorney can work with your doctor to write a letter that estimates future medical bills and ongoing treatment.
The team at Maho Prentice knows what to look for when reviewing medical records. They know what evidence insurance adjusters consider when deciding on the amount of your settlement.
Lost Wages
Employment records will be essential to your case. Your personal injury attorney can work with your employer to write a letter listing the hours you have missed from work and the amount of money you have lost as a result. If you are self-employed, your tax returns from the previous year may be used as evidence.
Depending on the severity of your injuries and the reports from your doctors, you may be able to get money for future lost wages.
Other Services
There are some things you may not be able to do if you have been injured in an accident. For example, you may not be able to clean your house or drive. If you need maid service and ride-share service, save the bills. Compensatory damages should cover that as well.
General Damage
General damages are non-economic damages that can affect victims long after their physical injuries have healed. These damages are often referred to as pain and suffering.
A daily journal can help detail the way your life has changed since your accident. In addition to showing how physically challenging your injuries are, it will show how they affect you emotionally. A diary can detail how your relationships have changed since the accident.
People who have been severely scarred or injured may no longer feel comfortable doing the things they used to do. Intimate relationships may end or the injured person may not feel comfortable pursuing a romantic relationship.
A letter from a mental health professional who has treated you for accident related conditions and symptoms can also help you get compensation from an insurance company. People often suffer from anxiety, depression, and PTSD after a serious injury.
Filing a Claim
You will want to set up a claim with the at-fault driver's insurance company. The representative you talk to will ask you basic questions and you may be asked to send in your documentation. Your case will be assigned to an insurance adjuster who will investigate the claim.
They may call you and ask you questions about your accident. They may try to pressure you into answering questions that you cannot remember. They may ask you if they can record the conversation, please note that you do not have to let them.
An insurance adjuster may make you a settlement offer. You should always talk to a car accident lawyer before you accept that settlement amount.
A Personal Injury Attorney Can Get You the Maximum Settlement
When you visit the office of Maho Prentice for your free consultation, you will speak to an attorney who can work to get you the full value of your claim.
In many car accident cases, an insurance company's first offer will not be sufficient.
Our personal injury lawyers have years of experience dealing with accident cases. They will be able to tell you if the insurance company's offer is fair.
Most cases settle out of court. If a settlement cannot be reached, we can discuss a lawsuit and what that entails with you. The decision is always yours. If you decide a lawsuit is worth pursuing, we can represent you in court.
FAQs
How much will you charge to represent me?
You only pay if we can get a settlement for you. We will charge you a percentage of the settlement amount.
Will You definitely take my case if I come in?
No, we cannot guarantee that we will take your case. We give every person who comes to our office serious consideration.
What if I have lost a loved one to an accident?
If you lost a family member to a car accident that was caused by the negligence of another person, we can represent you in a wrongful death case. A wrongful death lawsuit must be filed no more than two years after the accident. A wrongful death suit can only be filed by:
A spouse
Children
Dependant minors
Parents
Next of kin
There is no set amount of money you can expect, but it could include compensation for lost wages, pain and suffering, and loss of companionship.
What is the statute of limitations on car accident claims in California?
You generally have two years after an auto accident to file a personal injury lawsuit in California.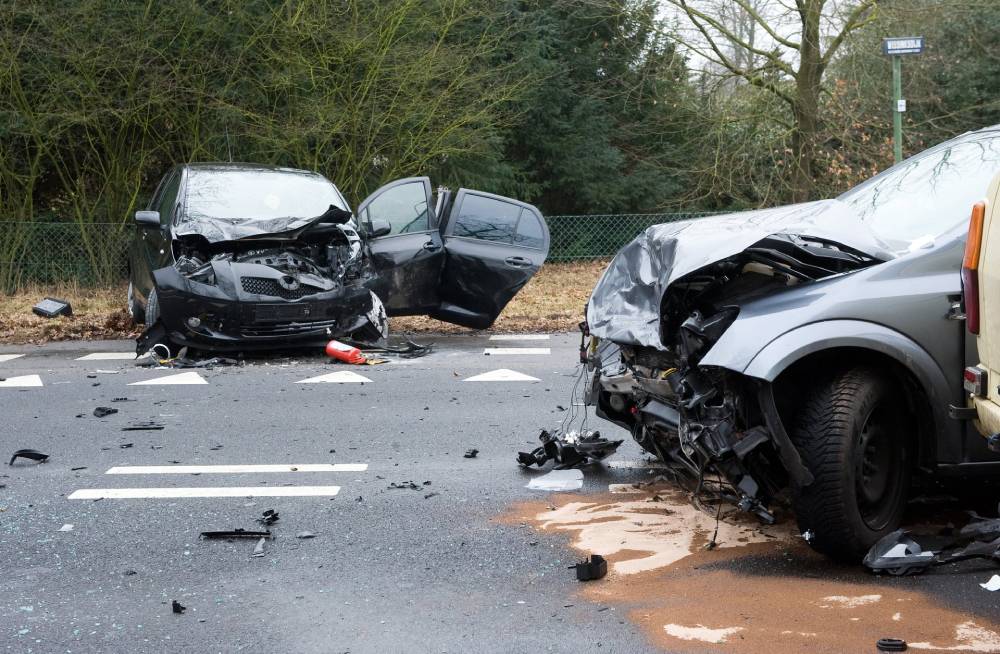 Why You Should Hire Us
Tyrone Maho is an experienced attorney who is a member of many prestigious professional organizations. He has 30 years of experience in California law and has a great track record of success.
Chad Prentice has two decades of experience in personal injury law and has been selected to Super Lawyers 2021-2024. He is respected by those in the legal profession and comes highly recommended by former clients.
Jessica Phillips is a trained litigator with experience in every area of personal injury law. Jessica has been selected by Super Lawyers as a Rising Star in 2016-2023. This honor recognizes the top 2.5% of all attorneys under 40 years of age. She fights tenaciously for our clients in court.
You deserve fair compensation for your injuries. Give us a call today.